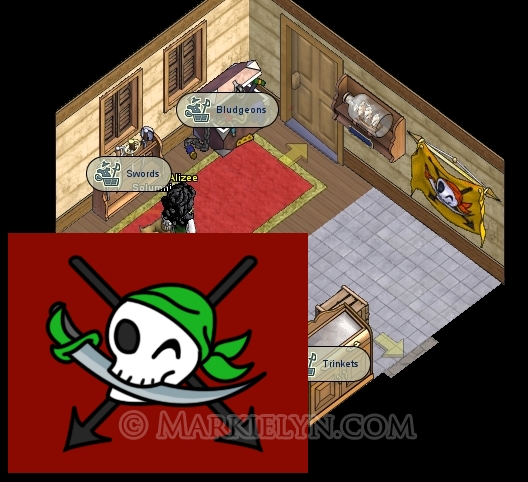 "Winking Jolly Roger"
Media: Photoshop
Year: 2010

Yohoho Puzzle Pirates has been one of my most favorite games for the last 10 years.
One of my dream jobs was to work as an artist for the company and see my work in game.
In 2010 the YPP forums hosted an art contest where the winning artwork would become a buyable in game piece of decorative furniture.
I entered the flag above in the contest and was one of the winners chosen. In the image above is my art in action as furniture in my pirate's home. I have now achieved one of my dreams!